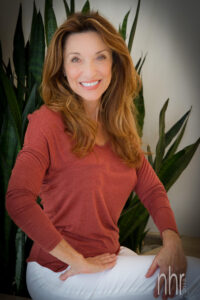 June Calabrese Kittay is a native of Buffalo, New York. She secured a degree in education at Buffalo State College, but soon left to move to sunny Florida where she taught elementary school in Coral Springs. In 1978, June moved to the Tampa Bay area where she raised her 3 children and has called home ever since. In 2004, June had an automobile accident and back surgery. While attending a chair fitness class taught by her daughter, she decided she wanted to pursue a career in health and fitness and eventually founded Tampa Bay Bodies.
June is a Fitness Professional, Author, Writer, Entertainer & Keynote Speaker on Health and Wellness; as well as a highly sought after Active Aging Fitness Instructor. She developed "Line Dance Young and Old", which is one of the only nationally certified programs in the country to teach teachers how to teach line dancing. It is accredited by AFAA/NASM.
June has appeared onstage and television with Fitness Ambassador Martina Navratilova, Jack LaLanne, Richard Simmons, Forbes Riley, Dennis Lee and Cindy Edwards. June has recently been a guest instructor on several segments for Gayle Guyardo's show BLOOM, Tampa's only show dedicated exclusively to Health and Wellness.
She has taught regularly for the YMCA, OLLI/ USF, AARP, USF Botanical Gardens, as well as fairs, festivals, rotaries, clubs, businesses, churches, private parties, and special events throughout the country and world.
June is a longtime member and presenter for the International Council of Active Aging, a National Fitness Hall of Fame Scholar, and won Ms. Florida Senior America 2012 fan favorite. She is a longtime member and Ambassador for Visit Tampa Bay, a member of the South Tampa Chamber of Commerce, and a commercial actor/lifestyle model regularly appearing on television and health and wellness infomercials and commercials.
June was a semi-finalist in the Bright Stars Network Senior Talent Show, awarded Toastmaster's International Competent Communicator, a Healthy Heroes Nominee for Workplace Fitness, a long-time participant in the National Weight Control Registry, and was listed in Tampa Bay's Best Magazine for "People with Style!"
June's book, "Tips by Kittay" was published in 2007 and her DVD "Emerging thru Movement" was filmed on beautiful Harbour Island.
Her articles have appeared in many health/wellness magazines and newspapers both locally and nationally. She is often a guest speaker on local and national health radio shows. Her message is simple, "Keep on Movin!"
June continues her mission to help educate, inspire, and motivate everyone she meets to live a healthy active lifestyle. She practices what she preaches; instilling in others the value of exercise. Have fun, make friends, and get fit with us! Only you can take care of you! So, Let's Dance!