Welcome!
Download our new app to view our schedule, reserve classes and view membership options!
What are you struggling with?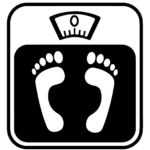 Weight Control
Has your scale moved up and down and you've felt like you've had no control over it? Sometimes when you struggle with weight in this way, losing it and keeping it off can feel impossible.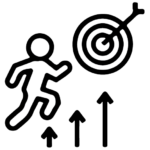 Motivation
When you have very little motivation or support around you, wanting to take that next step to invest in your health and well being can feel like a challenge. To accomplish your goals, you need to have the energy and positive reinforcement from a great support system.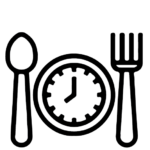 Nutrition
Can you remember a time when you looked at the fridge or down an aisle in the grocery store completely lost and not sure where to even begin? Between all the fad-diets and superfoods out there, knowing how to eat healthy can be tough.

Accountability
Which distraction holds you back; kids, commuting, work, other responsibilities in life? People are busy but if you want something bad enough, you will make the time to fit it in.
Why the lab?



Benefits and Outcomes
Reduce risks of disease
Increasing cardiovascular strength & overall health boosts good cholesterol and decreased triglycerides in your body. This helps prevent or manage life threatening conditions and diseases.
Reduce Stress and Elevate Mood
Regular physical activity stimulates chemicals like serotonin to be released in the brain that help you feel more relaxed, manage stress better and reduce the risk of depression.
Weight Loss
Using up oxygen in the body through a 30 minute workout burns stored fat to help prevent excess weight gain and or help maintain weight loss while building muscles and improving endurance!
Sleep Better
When you exert more energy throughout the day, you hit the pillow tired and you are more likely to get better sleep and wake up feeling more energized. 
Accountability
Our support system of coaches and community will be with you during your entire fitness journey!
Boost Confidence
Turn your negative thoughts into positive emotions with regular exercise!
WHY OUR FITNESS CLASSES ARE DIFFERENT
Circuit style fitness classes are increasingly popular, but not all circuit style classes are created equal. When comparing fitness classes, the most important thing to look for is a track record of real people getting real results.
At Palma Ceia Fit Body, our fitness classes are not "classes" in the traditional sense, but results-driven, high-energy sessions focused on fat loss and body toning.